KATHERINE MIRACLE, MBA
Katherine is a brand and team builder who loves helping individuals grow to their full potential!
The Speaker who builds your Brand, Team, and Revenue
Transformative Speaker
Corporate, Healthcare and Universities – Award winning national speaker has transformed teams across our country. 
Agency Founder & CEO
Katherine walks the walk with over 20 years managing her branding, marketing and training agency.
Helping You Achieve Success
Develop Your Team and Your Organization
With 20+ years of experience doing professional development, team development, branding and marketing, Katherine knows how to help you get a big impact with training. 
Online Training and Workshops
Keynote and Speaking at Corporate Events
Individual Professional Development Sessions
Books on overcoming adversity building your personal brand and building your organizational culture
Leadership Coaching
Develop individual and team leadership skills for tomorrow's stars.
Engaging Your Market
Learn how to better engage your market and show you are with them.
Professional Development
Develop a plan for where you want to go.  Chart Tomorrow, Today
Why Hire Katherine?
Who Can She Help?
Katherine has broad experience in Corporate America, Large and Small Non-Profits, Universities, and Small Businesses.  Her Branding, PR, Marketing, Professional Development and Event Planning skills have help many organizations thrive.
Can you do training online?
Yes, Katherine and her team are available in person and remotely via online training.
Have you worked with people in my industry?
With 20+ years of experience helping a broad array of large and small organization, Katherine certainly has experience with your industry or a very similar industry.
What is your speaking fee?
The best way to find out the fee is to fill our a speaking request.  Fees vary based on location, topic and length.
Is my organization too big or too small?
Katherine has worked with some of the largest organizations in the world and she is often helping students individually prepare for the future.  If you are serious about success, let's talk.
What kind of events do you speak at?
Katherine speaks at a wide variety of events, including keynote speeches, conferences, conventions, corporate training,
 in services, corporate retreats, Commencements, special events and seminars.
About Katherine Miracle
Katherine Miracle, MBA, is an award-winning speaker/trainer, marketer, brand and team builder. Clients say she is the one who helps people get to the core of the real problems in their organization and helps people unlock their potential through internal marketing and branding.
Katherine is founder and CEO of Miracle Resources Miracle Resources is a full-service marketing, public relations and training firm.
"Thank you so much!  You covered exactly what we needed.  Everyone was impressed with your presentation and grateful for your help!"
"I really enjoyed Katherine's presentation at the NAPO Northcoast meeting. It was very thought provoking and inspired me to take a look at my business with fresh eyes. She is definitely an expert in her field!"
"THANK YOU Katherine for another wonderful Keynote Address and for your partnership in our annual event!! As always it was a pleasure working with you and I look forward to many more years of events and partnerships!"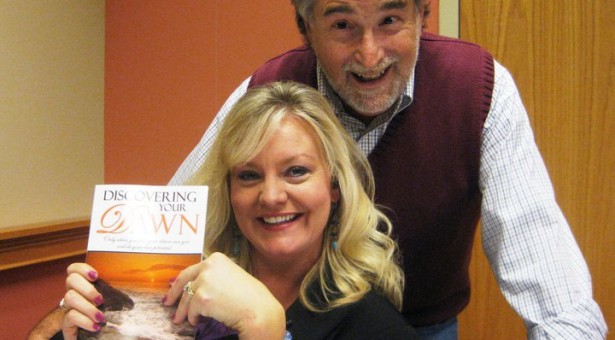 Get Katherine's Books
Get Discover Your Dawn and other motivational and inspiring books by Katherine Miracle.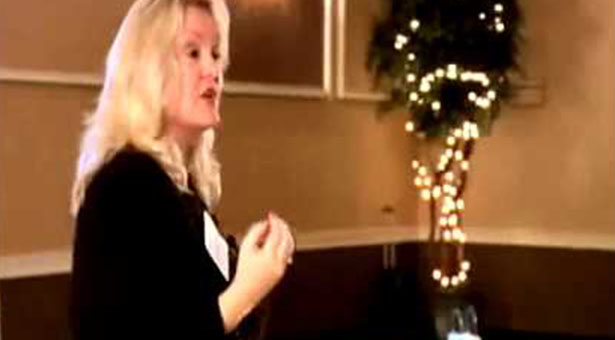 Personal Branding Kit
Combines Book, DVD and a Strategic Personal Brand Workbook to help you build a better personal brand.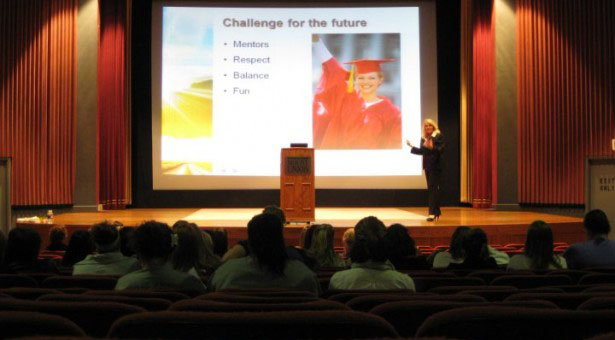 Comprehensive Training
Katherine and her team have training to suit nearly any imaginable need. Request the topic you need.
Is It Time For Your Transformation?
Let's Talk Today
Let Katherine Miracle put her extensive knowledge, positive energy and professional network to work for you.  
She and her team are serious about making sure your training or speaking needs are met.  Simply contact her today and you can discuss your project or training needs with her.
Go Ahead.  Reach Out and Say Hi!