Strategic Personal Branding Retreat with wine tasting & personal brand shopping experience!
Join us!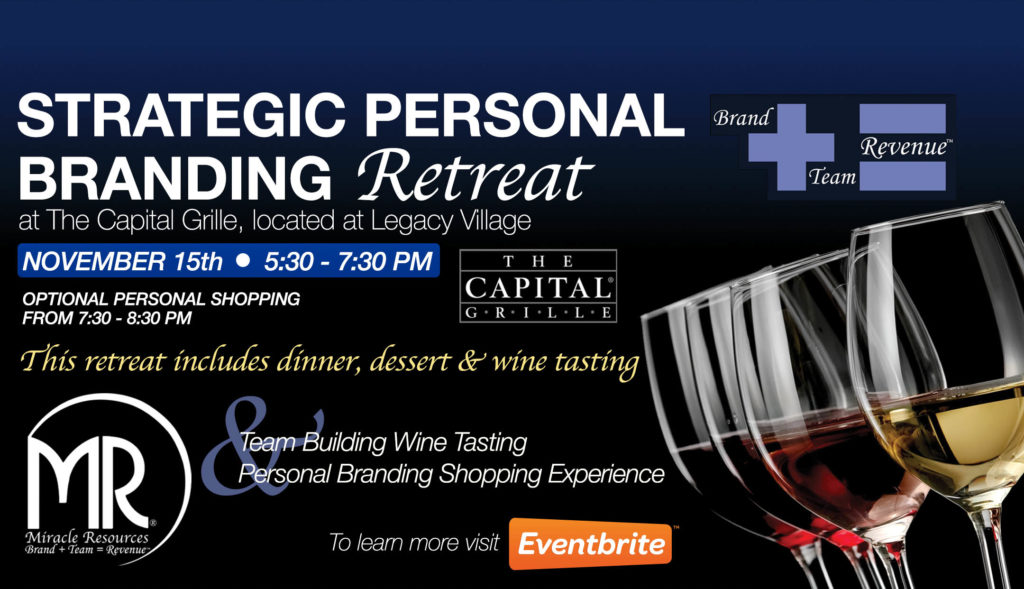 This very special event includes a strategic personal branding retreat with wine tasting, dinner, dessert and personal shopping experience.
Our 3 trainers will be spending time with each guest to help you build your brand. We will create your brand plan and help you exceed your goals personally and professionally.
You will receive 2 books and you have an option to engage in a personal branding shopping experience at Legacy Village. Bring your team and use this event as your monthly team training!
https://www.eventbrite.com/e/personal-branding-retreat-dinner-wine-tasting-with-shopping-experience-tickets-37986822609
Related posts