You Are Here:
Home
»
Articles posted by Katherine
(Page 9)
Take-aways you can implement today: · Profile your top customer and check if you are marketing where they live, work and play. · Offer an audit/assessment to customers.  You get feedback and customers input their e-mail address. · Lay out all marketing materials and have your best customers give feedback!  (Ask your top customers to join your : Marketing Advisory Board) · Set Google alerts on your target ma ...
Read more

›
By Katherine Miracle (written for CBC magazine) Your relationship with your target market must be built on your customers/clients feeling significant and valued.  What is your plan to make customers feel valued and significant in your business? Example: From the time you meet them, through the entire transaction, what actions and behaviors would your target market see and feel, from you and all the people, ...
Read more

›
Internal marketing engages employees and breaks the traditional marketing created by an agency or one marketing professional.  Internal marketing engages the work of an agency, combined with employee engagement, to create all marketing as a team!   The engagement requires input and secure buy in, so all employees and stakeholders are motivated to increase revenue by buzzing (voicing their belief in the comp ...
Read more

›
Competition has been shown to be useful up to a certain point and no further, but cooperation, which is the thing we must strive for today, begins where competition leaves off. Franklin D. Roosevelt In marketing your competition can be your greatest resource. The strongest leaders know their competition, do you?  See if you can answer my questions below: Know the Competition List names of competitors and th ...
Read more

›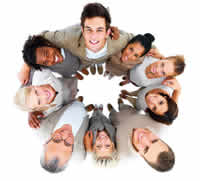 Your Ability to Attract, Motivate and Retain Employees is crucial to your success and brand development: Success Tips that require strategy: How do you plan to attract new employees? How will you keep employees long term?  Examples: incentives, recognition, promotion What is your plan to motivate employees? More than a job description: Set Objectives for employees: Metrics  (How will employees be evaluated? ...
Read more

›
Knowing your industry: Industry Health and Trends Please answer the following questions: Is your industry segment growing or declining? _______________________ _____________________________________________________________ Is the current economy growing or declining?________________________ _____________________________________________________________ What factors affect your business?_______________________ ...
Read more

›